Return to Inspections
Crane Inspections
Annual Crane Testing
Our Employees are Certified Crane Inspectors Tested By the Non-Profit Crane Certification Association of America
0-100 Ton Crane Certification Accreditation
Types of Cranes we perform inspections:
Digger Derricks
Knuckle booms
Boom Trucks
Sign Trucks
Lattice Cranes
Platform Trucks
Carry Decks
Mobile Telescopic
Hot sticks
Utility Bucket Truck
Man Lifts
Auto cranes
We are federally and state regulated to perform these tests. Our forms we use and costs to perform these tests are a phone call away. Please call our staff with your questions. We are very competitive on our pricing, but our service is second to none.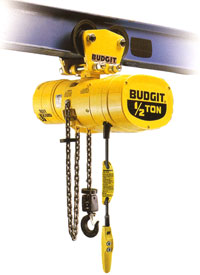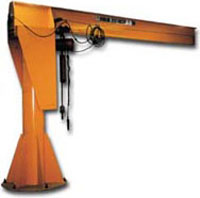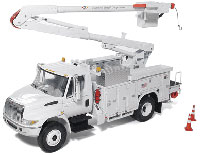 8. Responsibilities of Owners
8.1 General responsibilities. Each owner SHALL comply with the requirements of this section. The following responsibilities pertain to the owner's inspection, testing, maintenance, modification, training, and transfer of ownership. These activities SHALL be performed by a qualified person(s).
8.2 Inspection and Testing Classifications
8.2.1 Initial Inspection and Test. Prior to initial use, all new or modified mob SHALL be subject to inspections and tested to ensation by the manufacturer, the installer or an equivalent entity(s), meets this requirement.
8.2.2 Regular Inspection and Tests. The Inspection procedure for mobile units is divided into two classifications based upon the intervals at which inspections and tests SHALL be performed. Intervals SHALL be set by the owner in accordance with the manufacturer's recommendations. Such intervals are dependent upon component function and exposure to wear, deterioration and other agents which adversely affect component life. Two classifications are designated: Frequent Inspection and Test: Daily to monthly interviews
Periodic Inspection and Test: One to Twelve month intervals.